GOOSETOKEN
Geese know something about cryptocurrency!
ABOUT THE GOOSE
We love geese and cryptocurrency
Geese are like people! The main message of this project is to show everyone that geese are not only a liver for making foie gras or pâté, they can be like people with their own feelings, emotions, dreams and hopes.
The token is not a financial instrument, and does not try to compete with anyone and take over the world of cryptocurrency. It's just a goose who dreams of becoming a swan.
EVERYTHING YOU NEED TO KNOW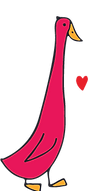 COMMUNITY
Goose Token is a community driven project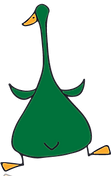 MEME TOKEN
Meme token built on the Binance Smart Chain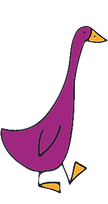 FEEDBACK
We continue to build based on community feedback and full governance (DAO).
JUNE 2021
Safe Launch
Grand-Level Marketing Start
Verification the contract GOOSETOKEN on bscscan
JULY 2021
Applications submitted on Coingecko, Coinmarketcap and Livecoinwatch
Develop individual NFT GOOSE tokens
SEPTEMBER 2021
Release NFT GOOSE
Listing of first NFT GOOSE on exchange and further development
Coingecko and Coinmarketcap Pending approval
OCTOBER 2021
Pre-Launch of own NFT GOOSE exchange
Grand-Level Marketing
NFT GOOSE exchange launch
GENERAL DESCRIPTION
Goose Token will be released on the basis of Ethereum platform and fully comply with BEP20* standard.
Support of this standard guarantees the compatibility of the token with third-party services (wallets, exchanges, listings, etc.), and provides easy integration.​
HOW TO BUY?
Download the app, Trust Wallet
Purchase BNB or BSC
Go to the DApps tab at the bottom, and find PancakeSwap. Iphone users may need to enable the trust browser, then use the browser tab.
Click "Select a currency" and enter this contract address into the search field, and you should be able to find Goose Token (GST) 0x54b654E9855EB30a3680Ba62d95fa1413900931f
Before swapping, click on the cog wheel and set the slippage to between 11-12%
Now, set the amount you want to purchase and press the swap button
Confirm the transaction and HODL.